More Homes For Sale
Are There More Homes Coming to the Market?
Are there more homes hitting the market? According to a recent survey from the National Association of Realtors (NAR), one of the top challenges buyers face in today's housing market is finding a home that meets their needs. That's largely because the inventory of homes for sale is so low today.
If you're looking to buy a home, you may have noticed this yourself. But there is good news. Recent data shows more sellers are listing their houses this season, which may give you more options for your home search.
Early Signs Inventory May Be Growing
The latest data from realtor.com shows the number of listings coming onto the market, known in the industry as "new listings," has increased since the start of the year (see graph below):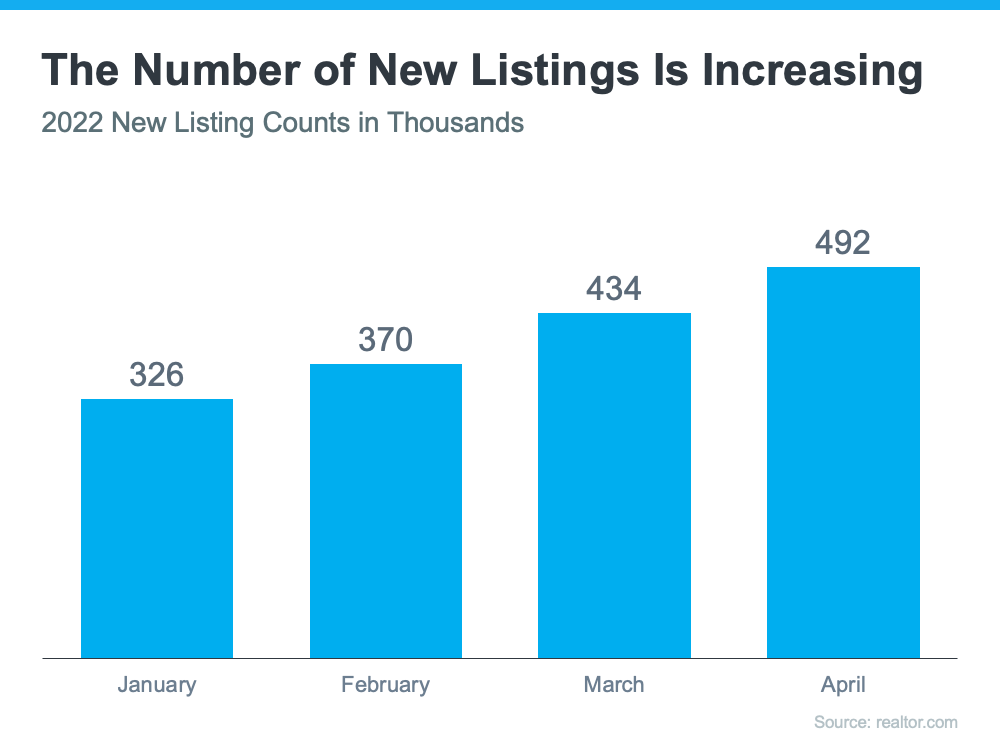 This indicates more sellers are listing their homes for sale each month this year. And according to realtor.com, this growth is expected to continue. Their research finds the majority of potential sellers plan to list their homes over the next six months. Realtor.com says:
". . . markets may see a noticeable bump in the number of homes for sale as we move through spring and into summer. A majority of homeowners planning to sell this year indicated that they aim to list in the next six months, with almost 10% having already placed their properties on the market."
Homes Are Still Selling Quickly
But while new listings are increasing, it's important to know they're also selling quickly. The latest Realtors Confidence Index from NAR shows the median days on market for recently sold homes since the beginning of the year (see chart below). The time on market has decreased month-over-month. That means homes are selling even faster than they did the previous month.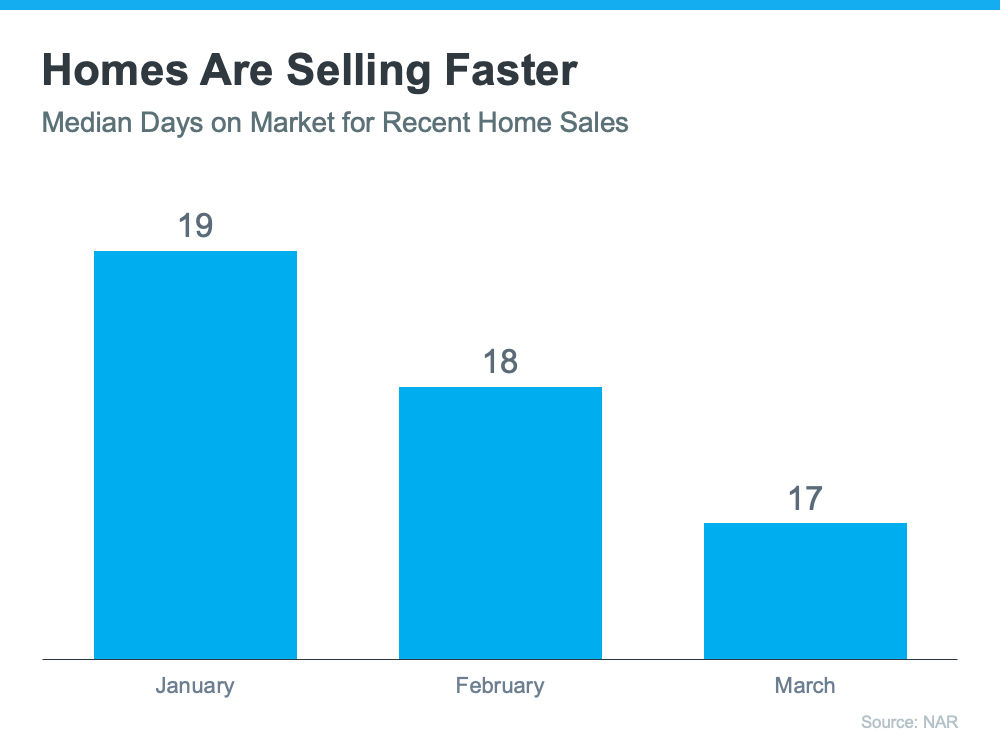 What That Means for You
While a low-inventory market is difficult to navigate as a buyer, there is hope. The growing number of new listings and the expectation more sellers will list their homes in the coming months is great news if you've had a hard time finding a home that fits your needs. Just remember, those new listings are going fast. That means you'll want to keep your foot on the gas and be ready to act if you find a home you love this season.
Your agent can help you stay on top of the latest listings in your area so you can find the home that's right for you and submit your strongest offer as quickly as possible.
Bottom Line
If you've been having a hard time finding your dream home, stick with your search. More options are coming to market and your ideal home could be one of them. Let's connect so you can stay up to date on the latest listings in our market, so you can be ready to move fast when you find the one that's right for you.
Considering Selling Your Naples Home? Why Work with an Experienced Real Estate Agent
With almost 20 years of experience helping sellers with their golf community real estate needs, we would like to share our strategy for how we're helping maximize the number of offers homeowners are receiving and ultimately higher sales prices.
Our team is committed to extraordinary customer service with an emphasis on detail and frequent communication.
We collaborate with our sellers to design and implement a customized marketing campaign to present your property to the world. We are dedicated to making the sales process easier for you and your family.
We would very much like to meet you and learn about your home and help provide a stress-free selling environment for you and your family.
Call, text, or email us today for a complimentary market analysis – 239-370-0892.
Buying a Home in Southwest Florida
If you are buying a home in a golf community, you will find it's more complex than a typical home purchase.  As you can probably imagine, there are significant differences between communities.  There are many different fee structures, membership options, pet restrictions, demographics and many other details that apply to the Southwest Florida golf communities.
How often do you want to play? How much time will you send in Naples? Are you planning to rent your property? What type of amenities are important to you and  your family? How much space do you need?
We can help you you navigate more than 150 different golf communities in our area.  Based on your needs, we'll provide a list of golf communities that will match your criteria and help you find the perfect home in the right community for you.
Also, if you are considering new construction, remember the contractor's real estate agent represents the builder's best interest, not yours.  There is no cost to you to have an agent represent you. In fact, I may be able to help you save money and negotiate for extras which the builder may not let you know about.
From the beginning of your journey to the end, we will handle all the details to make your real estate transaction smooth and stress free. Contact us today to get started.
Should I use a Realtor if I'm buying New Construction?
Results You Can Count On
The Naples Golf Guy Team is committed to extraordinary customer service with an emphasis on detail. Professionalism, integrity and discretion are not goals, they are standards. We collaborate with our sellers to design and implement a customized marketing campaign to present your property to the world. If you are a buyer, we are committed to helping you find the community which will allow you to live the ultimate Florida lifestyle in Paradise.
May 11th, 2022 Posted by NaplesGolfGuy