Home Shopping Spree
Buyers Are Going on a Home Shopping Spree This Winter
Will there be a home shopping spree this winter? In Southwest Florida we're about to head into season and we expect this season to be busy.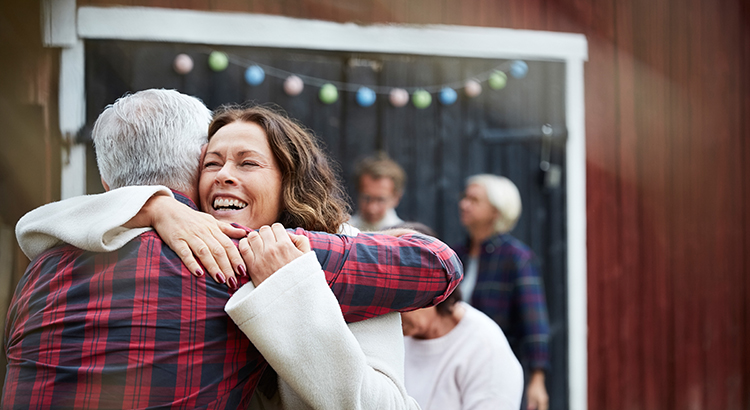 Black Friday and Cyber Monday are over, which means some shoppers have wrapped up their holiday buying. But there's still a group of buyers that are very active this holiday season – homebuyers.
Experts anticipate the real estate market will see a flurry of activity this winter, and that's great news for today's sellers. If you're planning on listing your home, there's no need to wait until the spring for better conditions – today's real estate market is already heating up.
Buyers Have Warmed Up to the Idea of Purchasing This Winter
The past 18 months brought about significant lifestyle changes for many of us, including the rise in remote work, job changes, and even early retirement for some. For many people, it's prompting a search for their next home now rather than waiting for warmer months.
Lawrence Yun, Chief Economist at the National Association of Realtors (NAR), points out how this winter may see a significant number of sales:
"Compared to other past winter seasons, this winter season's sales activity will be stronger. . . . This winter, there will be more sales compared to pre-pandemic winters going back all the way to 2006."
You might be wondering: what does strong sales activity mean for you? It means there are likely to be more buyers active in the market this winter – far more than more normal, pre-pandemic years.
In the same article, Danielle Hale, Chief Economist for realtor.com, puts it in these simple terms:
"Sellers can expect to see plenty of buyers."
The more buyers there are in the market, the more likely it is your home will get noticed. That can lead to a multiple-offer scenario or a potential bidding war. Receiving multiple offers on your home means you can select the right offer and terms for your situation – so you can truly win as a seller when you list your house this winter.
Bottom Line
If you're thinking about selling your house, you don't need to wait until the spring. Buyers are ready now. Let's connect to discuss why selling this holiday season could be the gift that keeps on giving.
If You're Considering Selling To Take Advantage of the Home Shopping Spree Contact Us Today
It is a seller's market so why should you work with a realtor? Do you have the time? There are over 180 actions required to successfully complete a real estate transaction. From scheduling showings, contract negotiations, organizing inspectors, attorneys, title companies and a mountain of paperwork.
In today's rapidly changing market, it's you'll want to be sure you have priced your home correctly to capture the largest return on your investment. You also need to be sure you have a digital game plan and an effective online marketing strategy when selling your home. One of the ways your agent can help with this is to make sure your listing photos and virtual tours stand out from the crowd, truly giving buyers a detailed and thorough view of your home.
So, if you're ready to move forward, virtual practices may help you win big when you're ready to sell. While abiding by state and local regulations is a top priority, we can help make your sale happen. We know exactly what today's buyers need, and how to put the necessary digital steps in place. For example, according to the same survey, when asked to select what technology would be most helpful when deciding on a new home, here's what today's homebuyers said, in order of preference:
Virtual tour of the home
Accurate and detailed listing information
Detailed neighborhood information
High-quality listing photos
Agent-led video chat
Paperless transactions
Now more than ever, an agents presence on the internet is critical to selling your home. Let's connect to talk about how we would leverage new real estate technology such as virtual tours and high end photography, e-mail marketing, social media marketing and much more.
Finally, if you live in a golf community in southwest Florida, you are competing with more than 150 other golf communities.  Contact us today to learn how your home or condo stacks up against the competition and how we can position your property to sell quickly and for a fair price.
The NaplesGolfGuy Team offers private client advisory services with an emphasis on detail.  Professionalism, integrity and discretion are not goals, they are standards. We are dedicated to exploring, experiencing and navigating the very best in luxury living for our clients.
December 16th, 2021 Posted by Matt